The VANEOX ® series from FLUXANA consists of four modern presses to assure consistent sample preparation for XRF measurements.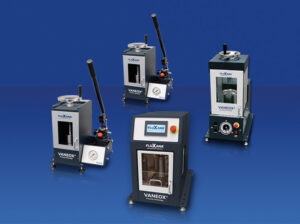 The optimum model for your application is selected on pressure (15t to 40t) and the level of automation.
Dies for all common applications can be used and are also available for all instruments for example:
32mm
40mm
40/32mm rings
51,5/35mm rings
Customer specific diameters with or without ring is possible.